Academic Achievement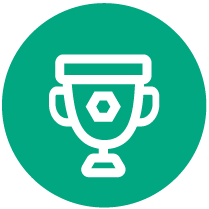 Not Rated
Note on missing data: On March 26, 2021, the U.S. Department of Education waived federal accountability requirements and granted flexibility in administering assessments due to COVID-19. The results displayed within this report card should not be compared to those of other years due to the testing limitations as a result of the pandemic. In addition, these results may be incomplete and may not be representative of the make-up of the State, district, or school population.
Academic Achievement
Questions about what your child should be learning in school?
This indicator displays the SC READY ELA and Math test results for elementary and middle school students and the End-of-Course English II and Algebra I test results for high school students.
NOTE: Additional Achievement results disaggregated across subgroups can be found in the Download Data section of this website.
Overall Student Performance
No Data Available
Participation Rates